Four Seasons Home Maintenance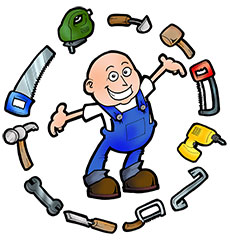 Many topics are discussed at the weekly GCC meeting, and home maintenance is a recurring subject. From time to time that information will be shared on this page.
Material from other sources will be added. Our houses are all about the same age, from the same builder; they're a common concern and this section will be expanded as information is available.
Do you have an issue to be researched? Have you handled a home maintenance problem recently? Send me an email about it - your solution could benefit your neighbors.


Filters for GE Profile Range Hoods (Posted February 2018)
Cleaning GE Profile Dishwashers (Posted February 2018)
Winterizing Exterior Faucets (Posted November 2017)
Window Tilt Latch Replacement (Posted July 2017)
Replacement of Roof Ridge Vents (Posted July 2017)
Garage Door Opener Maintenance (Posted May 2017)
Maintaining Your Water Heater (Posted Mar 2017; updated April 19)
Does Your Surge Suppressor Work? (Posted Mar 2017; updated with information from REC April 6, 2017)
Replacing Utility Room Water Hoses (Posted Feb 2017)
Wheelchairs & Narrow Doorways (Posted Jan 2017)
Maintenance of Smoke Detectors (Posted Nov 2016)
Propane Costs (Link to current propane costs)